Home Builder Brisbane
Norland Building Co is Brisbane's specialists in quality home construction, renovations, extensions and commercial fit outs. With decades of experience in the building industry we can take care of your building requirements whether it is a small repair or a major construction project.
Our services include but not limited to
• Design
• New homes
• Townhouses and units.
• Extensions, renovations, remodelling
• Knock down rebuilds
• Bathrooms
• Architectural and commercial projects,
• Presale make overs
• Insurance repairs
• Shop fitting
• Demolition and defits
• Carpentry and plastering contracting
• Project and site management
• Labour hire. 
Why do I need a builder?
The building process can seem complex an overwhelming if it is your fist time building or renovating. Below is a step by step guide of the design and building process.
Step 1 – Contact Norland Building Co. (Shaun – 0422233101) We will have the initial onsite meeting to discuss your requirements, budget and to determine if you require a Building Approval.
Step 2 – If a Building Approval is required it is now time to design your project. We work alongside our building designers to make sure what is designed can be built within budget.
Step 3 – Preliminary plans are drafted and submitted to you. Another meeting is booked to go over the plans with you to discuss inclusions and exclusions. From here we draft up a preliminary estimate.
Step 4 – A meeting is booked to go over the estimate.
Step 5 – The preliminary plans are now approved by you with no other changes to be made.
Step 6 – We engage a structural engineer to do a soil test, footing and slab design and structural design. An energy efficiency consultant is also engaged.
Step 7 – We now have all the documentation to submit you with a fixed price quotation.
Step 8 – Quotation is accepted, and a building contract is drafted.
Step 9 – All documents are sent to a building certifier for approval.
Step 10 – A building approval is granted, and we start the project.
This can take up to 12 weeks to complete.  
Hamptons Homes
Read more...
Custom Built Hamptons Inspired Homes are our specialty:
Why is the hamptons style so popular in Brisbane, Queensland?
The Hamptons design has become popular because it delivers our clients with the best of both worlds – a home design that radiates true elegance and beauty, while exerting a relaxed and comfortable feel.
For our clients, the Hamptons style is generally their 'forever home' so choosing the design is based on emotions, which is why the homes we build are always warm and homely.
Some of the features you will typically find in a hamptons style home include:
+ Gable style roof with large balconies
+ A white palette, or soft colour on walls inside and out
+ Detailed architraves, skirting boards and cornices
+ Timber wall panelling, feature Dado rails and timber or timber look flooring
+ Detailed internal staircases with feature newel posts
+ Ornate tapware in the kitchen and bathrooms combined with feature mirrors and lighting
+ Subway tiles in bathrooms and splashbacks with stone benchtops throughout
+ Beautiful interior pendant lights in rooms to add magic to the setting
+ A fireplace with ornate mantel
+ Window furnishings, shutters and sheer curtains
+ External lights with a lantern-style design
+ Complimentary landscaping with plants such as lilly pillies, pencil pines, magnolias and white picket fencing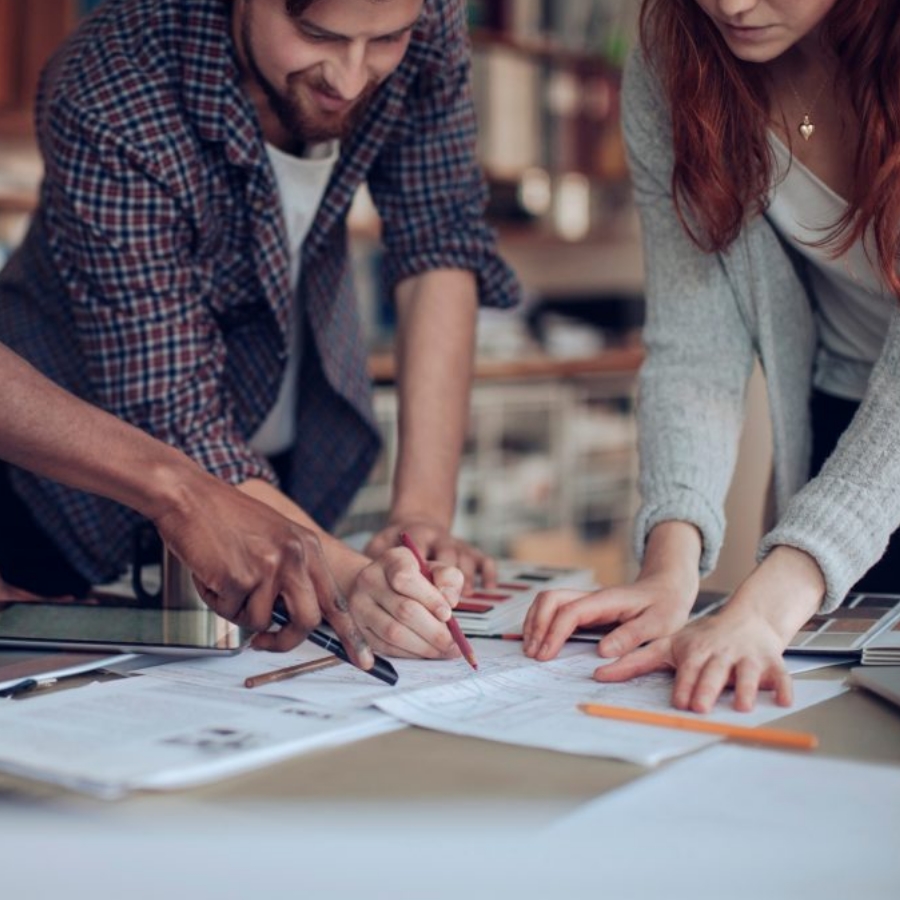 Consultation and Advice
Read more...
Your home is an expression of your personality, lifestyle and needs. Designing your perfect home starts with the concept, factoring in space inside and out, liveability and climate, modern conveniences, features and of course your Budget.
When it comes to the design process our team is supported by external consultants working out the best use of your land/house space, living requirements and the Budget. Our team at Norland building Co can help you along every path of your construction project ensuring your home is built exactly how you envisage it.
Renovations
Read more...
Home Renovations Brisbane
Is your house bursting at the seams with a growing family or a changing lifestyle? Are your rooms looking outdated and falling apart? An extension or renovation project is the easy way to add that much needed space to your current home without the expense and hassle of moving.
Norland Building Co. can provide you with the quality and service you expect for your renovation project. With years of experience in residential construction, our professional team understand the many complexities that correspond with renovating your home. You might need that extra bedroom, bathroom, kitchen, extended living area, or perhaps a new deck to finally be able to entertain family and friends. We strive to make the renovation process as simple, unobtrusive and stress-free as possible. Our highly qualified team take care to respect your needs as you continue to live in your home during construction. Most importantly, we will bring your vision to reality on time and within budget. You will end up with liveable new space which will add value to your property and lifestyle. Have a browse through our portfolio photos to view our high quality completed projects. No renovation project is ever too big or too small for our experienced team.
Bathroom Renovations
Read more...
Bathroom and Laundry Renovations Brisbane
Norland Bathroom Co. is our sister company that specializes in Bathroom and Laundry renovations. Bathrooms and Laundries are a cost effective way to add value to your property.
Bathroom and Laundry renovations are a complex project and should only be carried out by a licenced builder. In most cases old bathrooms can contain asbestos, which can be harmful for you and your family if it is not removed correctly.
There are many processes involved and must be carried out in a specific order using a variety of tradespeople. Coordinating tradesmen and having them arrive at the correct stage of the project, makes bathroom renovations one of the more difficult home renovation tasks. Errors or miscalculations can be very costly, so it pays to call in the professionals like us at Norland Bathroom Co. and be confident in your decision. We have completed a large portfolio of bathroom renovations and deliver quality bathrooms. If you're considering updating your ensuite, bathroom or Laundry, contact us and we will arrange an onsite meeting at a time that suits you.
Knock Down/ Rebuild
Read more...
Knock Down Rebuild Brisbane
Love your location, but outgrown your home? Found the perfect block of land with an existing house, but you would love a new home on that block?
We can transform your dream location with a brand-new custom-designed home. We are Brisbane born and raised and know the value of land and location.
We are experts in knock down/rebuilds and we are ready to assist. Contact Norland Building Co. for a no obligation free quote.
When you Decide to demolish and rebuild, it not only raises the value of your new property and saves you from paying stamp duty and selling costs, it also gives you the added benefit of tailoring a new home suited to your block and lifestyle. Whether you're buying an existing and outdated property, or living in a home that no longer suits your family, Norland Building Co will help you build your dream home – exactly the way you want it, in the perfect location.
Units & Multi-dwellings
Read more...
Multi-dwelling Builder Brisbane
In a time where land prices continue to rise, alongside the growing need for housing, it is evident that an economic solution to this situation is the construction of units and multi-dwellings. The process of constructing these types of dwellings is more complex from the very initial stages right through to completion.
Working closely with land developers, architects, local councils, and the clients enables our team to deliver a high-quality multi-dwelling home or investment that is both on time and on budget.
Multi-Dwelling Buildings
Read more...
The types of multi-dwelling buildings we specialise in around Brisbane are:
Apartments
Dual occupancy homes
Duplexes
Flats
Granny flats
Townhouses
Units
Commercial
Read more...
Shop Fitter
Shop Fitting Brisbane
Norland Building Co. can take control of all of the internal construction and finishing work on shops, restaurants and commercial premises. From the design phase to final completion, each job is unique, regardless of the size of the project.
With an in-depth experience and understanding of office, commercial and hospitality fit-outs our Norland Building Co. Shopfitting services will provide you with a fully managed process delivering high profile finish for your business.
Our team can customise our services to suit your project requirements and work with you to reach your vision for your new restaurant, retail or commercial space. 
Norland Building Co. in Brisbane is the trusted name offering a shop fit-out service that takes the stress out of the project. Whether it's a new fit-out or to renovate your existing shop Norland Building Co. has got you covered.
Architectural Homes & Buildings
Read more...
Architectural Construction Brisbane
When embarking on the construction of a uniquely designed architectural and prestige home, one of the most challenging parts is often selecting the right builder. This is because an architectural design is often complex and requires a full understanding of the project and design vision in order to deliver on every expectation. Norland Building Co. have built many complexed architectural homes. We have the experience and expertise to turn any architectural plan into reality.
Throughout your project, we take control of the challenges of an architectural design and using our tailored building process, work with our clients to ensure the final product is exactly what is envisioned, delivering a true wow factor.
Specialising in the construction of high-end architecturally/ prestige designed homes and commercial buildings, with an extensive portfolio of specialized homes, Norland Building Co is Brisbane's trusted name when it comes to constructing your unique project. We have the experience and expertise to turn any architectural plan into reality.
Carpentry and Plastering Contracting/ Labour hire
Read more...
Architectural Construction Brisbane
Carpentry and plastering labour hire Brisbane.
We supply quality carpentry and plastering tradesmen to builders and project managers in the residential and commercial sector. We will deliver experienced tradesmen to your job sites across the Brisbane area, either on a competitive hourly rate or contract.
All our tradesman are insured and licenced and have all the relevant tools and safety equipment to complete your projects. We have up to date policies and procedures and adhere to strict workplace health and safety standards.
Norland Building Co. can service a suite of large projects including: • Hospitals • Schools • Universities • Multi-storey units • High rise units • Architectural buildings • Shopping centres.
Shaun Puplett
QBCC: 1195142